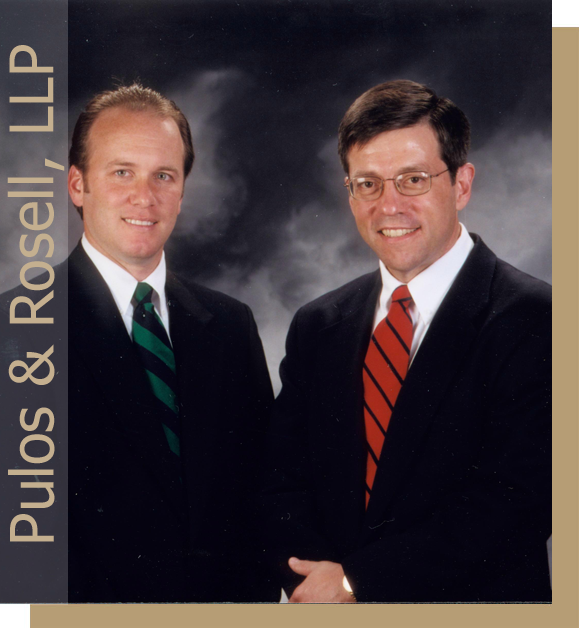 Skillfully Serving Western Upstate New York in a Broad Range of Legal Areas
William Pulos has practiced law since 1982. He practiced in his hometown of Alfred, in Allegany County, New York for 10 years. In 1992 Bill moved his practice to Hornell, in Steuben County.
William W. Pulos Hornell NY, Martindale – Hubbell rating video
In 1996, Timothy Rosell joined the firm, forming the law firm of Pulos and Rosell, LLP. The partners have more than 66 years of combined legal experience, which they bring to every client engagement.
Much of our firm's work involves helping people during some of the most difficult times in their lives. We represent clients in personal injury, car and construction accidents, and family law and divorce. We also handle a wide variety of other practice areas, including real estate closings, wills, probates and estates and general litigation of all kinds. In short, we are versatile, experienced lawyers ready to make a difference in your life.
Devoted to Our Steuben County Area Clients and Community
When you work with Pulos and Rosell, you will work closely with the attorneys whose names are on the letterhead. We will devote our full efforts to achieving a positive outcome in your legal matter. Our lawyers know that people want to be able to talk to their lawyer. When you work with our law firm, we want it to be easy for you to keep in contact with us. When you want to talk about your legal issues, you can speak with a lawyer unless your answer can be found by staff.
Our commitment extends beyond our clients to our community. Each of our lawyers has devoted countless hours to strengthening our communities. For example, Bill served as the co-founder and coach of the Alfred Rugby Club and is a former president of the Alfred Lions Club. Tim, in addition to coaching numerous youth sports teams, is the former president of the Hornell Kiwanis Club. These are just a couple examples of our commitment to our communities.
Contact Pulos and Rosell, LLP
Call 607-324-7333, toll free at 888-324-7379, read this about information you need for GETTING STARTED or complete our contact form to schedule a consultation. We offer free consultation on personal injury claims.