Whatever your legal issue, we want you to take heart knowing at Pulos and Rosell, LLP our law firm will always have your best interests in mind.
Serving Western Upstate New York in a Broad Range of Legal Areas. Our firm's work involves helping people during some of the most difficult times in their lives.
"This law firm treats you personably, they feel your pain, they always made time to talk with us always answered any emails, very friendly and understanding." — Kathleen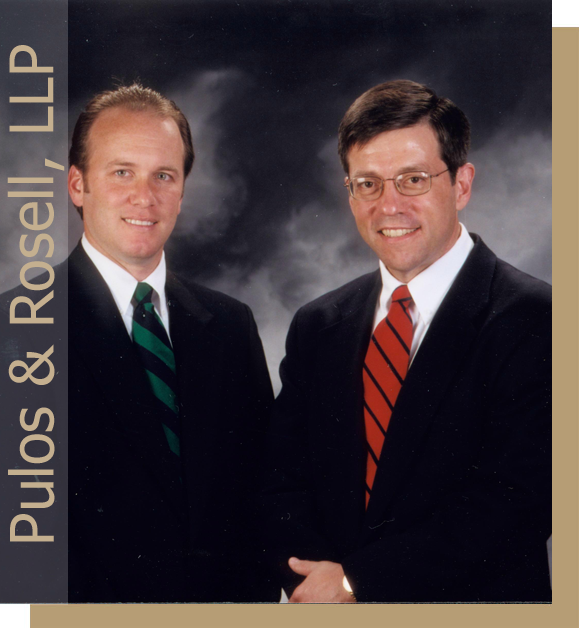 About Us
Welcome to Pulos & Rosell, LLP in Hornell, New York 14843
William W. Pulos and Timothy J. Rosell
Steuben County Lawyers
Pulos and Rosell, LLP, is located in Hornell, New York, and assists people throughout Steuben County, Allegany County, Livingston County and beyond. Our law firm has successfully represented clients facing all types of legal issues. We represent clients in the following areas:
Whatever your case involves, you can depend on our law firm to provide effective, vigorous representation.
We Are Local Lawyers Devoted to Serving the People of Our Steuben and Allegany
William Pulos has practiced law for more than 40+ years. He spent the first 10 years of his professional life practicing in his hometown of Alfred, in Allegany County, New York, before opening the firm in Hornell that became Pulos and Rosell partnership in 1997.
William W. Pulos Hornell NY, Martindale – Hubbell rating video
Timothy Rosell has practiced law in his hometown of Hornell, New York since he was admitted to practice law in 1996.
With a combined 66 years of legal experience, we have devoted our lives to serving individuals and families throughout the area. We know our area, we know the courts and we know the people. This knowledge has been earned over our lifetime and provides both tangible and intangible benefits for the people we serve.
Our law firm has friendly and knowledgeable support staff. At Pulos and Rosell, our lawyers will always be ready to answer your questions and discuss the specifics of your case. While at some law firms (including the big budget advertisers) your case may be primarily handled by a paralegal or inexperienced attorney, at Pulos and Rosell, you will receive the full benefit of our experience.
Contact Pulos and Rosell, LLP
Call 607-324-7333 or toll free at 888-324-7379 to get started. You can also complete our contact form. We offer free consultations in personal injury claims.
What We Do
Our Practice Areas
Any serious injury caused by another's negligence will change your life in countless ways.
We believe it is vitally important for you to consider making a Power of Attorney and Health Care Proxy one of your top priorities.
The purpose of this information is to inform you of some of the pitfalls and responsibilities you may face in this transaction …
Most often here in Steuben County your exposure to the legal system is family court or criminal court.
Whatever your legal issue, we want you to take heart knowing our law firm will always have your best interests in mind.
Any Questions ?
Frequently Asked Questions