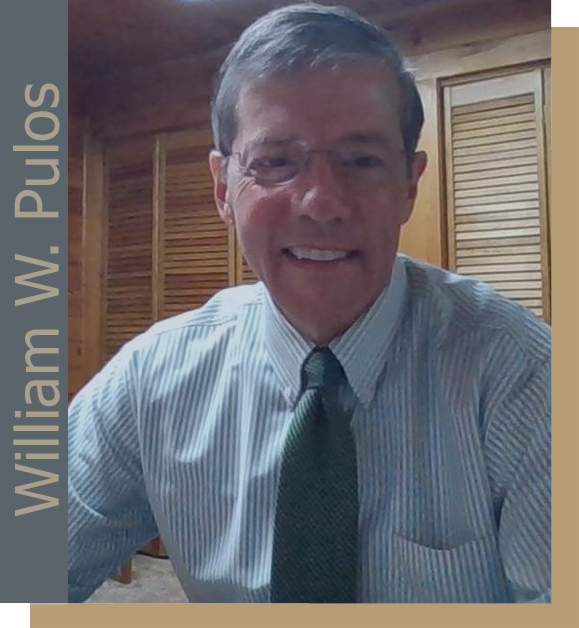 William Pulos Presented with the Albert Nelson Marquis Lifetime Achievement Award by Marquis Who's Who
Mr. Pulos has been endorsed by Marquis Who's Who as a leader in the field of law
ALFRED STATION, NY, April 21, 2021 /24-7PressRelease/ — Marquis Who's Who, the world's premier publisher of biographical profiles, is proud to present William Pulos with the Albert Nelson Marquis Lifetime Achievement Award. An accomplished listee, Mr. Pulos celebrates many years' experience in his professional network, and has been noted for achievements, leadership qualities, and the credentials and successes he has accrued in his field. As in all Marquis Who's Who biographical volumes, individuals profiled are selected on the basis of current reference value. Factors such as position, noteworthy accomplishments, visibility, and prominence in a field are all taken into account during the selection process.
Renowned as an esteemed lawyer with more than 38 years of distinction in his field, Mr. Pulos discovered that a career in law was a natural fit for his talents, as he was a gifted speaker with a desire to help others. He initially pursued an education at Alfred University, graduating with a Bachelor of Arts in economics, magna cum laude, in 1977. He subsequently earned a Doctor of Jurisprudence from the Albany Law School at Union University in 1980, winning the Senior Prize Trial.
From 1982 to 1992, Mr. Pulos found success operating out of his private law practice in Alfred, New York. Since 1997, Mr. Pulos has excelled as a partner of Pulos & Rosell, LLP, of Hornell, New York. Mr. Pulos has been sworn in to practice law before the United States Bankruptcy Court, the Federal Court and the Supreme Court of the United States.
Mr. Pulos has served as legal counsel for numerous municipalities throughout New York throughout the 1980s and 1990s. The author of "The Coaching History of Alfred-Almond Swimming" in 2012 and "The History of Alfred Rugby" in 2014, he has also worked as an adjunct professor of law at Alfred University.
Mr. Pulos has the unique combination of owning his own practice for 38+ years, having taught at 3 universities and colleges, received the highest rating in ability and ethics from Martindale-Hubbell, having written a book cataloged in the U.S. Library of Congress and having co-founded and coached a Division III college rugby club for 16 seasons.
In recognition of outstanding contributions to his profession and the Marquis Who's Who community, William Pulos has been featured on the Albert Nelson Marquis Lifetime Achievement website. Please visit www.ltachievers.com for more information about this honor.
About Marquis Who's Who®
Since 1899, when A. N. Marquis printed the First Edition of Who's Who in America®, Marquis Who's Who® has chronicled the lives of the most accomplished individuals and innovators from every significant field of endeavor, including politics, business, medicine, law, education, art, religion and entertainment. Today, Who's Who in America® remains an essential biographical source for thousands of researchers, journalists, librarians and executive search firms around the world. Marquis® now publishes many Who's Who titles, including Who's Who in America®, Who's Who in the World®, Who's Who in American Law®, Who's Who in Medicine and Healthcare®, Who's Who in Science and Engineering®, and Who's Who in Asia®. Marquis® publications may be visited at the official Marquis Who's Who® website at www.marquiswhoswho.com.
Contact Information
Marquis Who's Who Ventures LLC
Uniondale, NY
USA
Voice: 844-394-6946
E-Mail: Email Marquis Who's Who Here